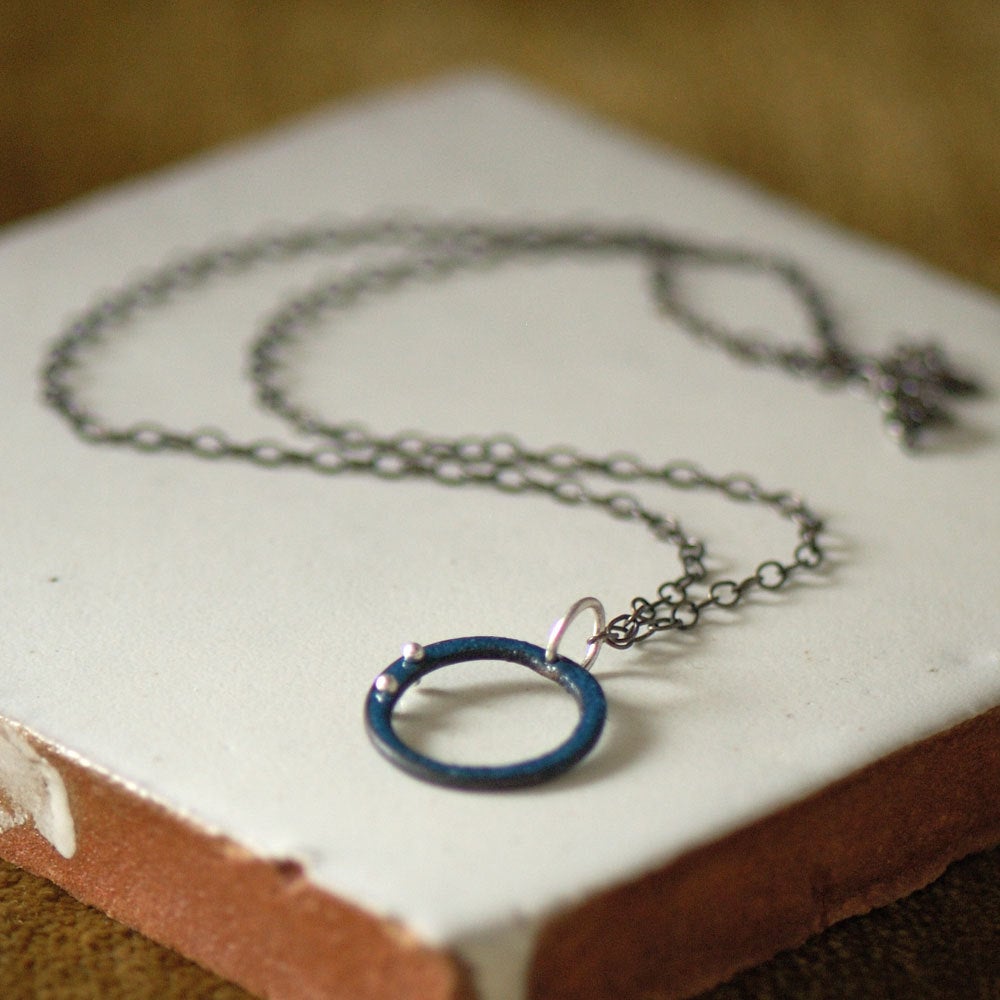 This month's artist feature is jewelry artist, instructor, and mother Rebecca Melton from Portland, Oregon.
From Rebecca:
I really enjoy things that are old, well used, and look that way. I've also come to understand that I enjoy having these things in a clean environment. My home is a perfect example of that aesthetic. My favorite piece of furniture was found on the street in Baltimore over a decade ago. An antique hall table that had been well used, then abused, and tossed on the street. I love it and all it's missing finish and it's wobbly appearance. It's warm and inviting and makes me happy to see that it has a place in the world still.

I'd like to believe my work represents the idea that even though something may seem simple, flawed, or worn, it too has a place in this world. Clean circles and straight wires blend with hammer-beaten metals and reticulated silver. Bright, shiny fine silver elements along with simple pearls combine with rough metal and burned enamels to create simple pieces of jewelry which imply a long history of wear and abuse.
My hope is that these pieces can be worn as sets or alone and quietly call attention to themselves through their uniqueness and simplicity of form.
To see more of Rebecca's work click here: http://shop.tomtecraft.com/artist/rebecca-melton